Installing WPEForm is very easy and straight forward. Let us see how to install the free version first and then the premium version.
Install WPEForm from WordPress Dashboard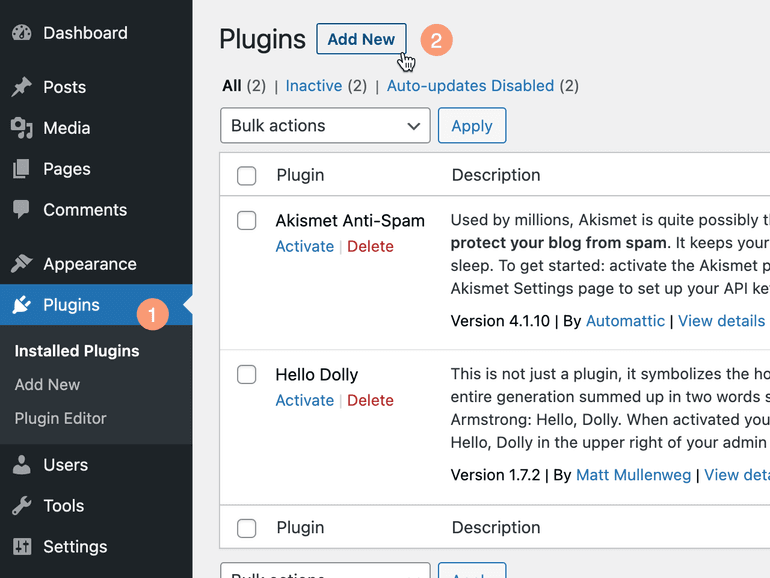 1
Go to your WordPress Dashboard Plugins Add New.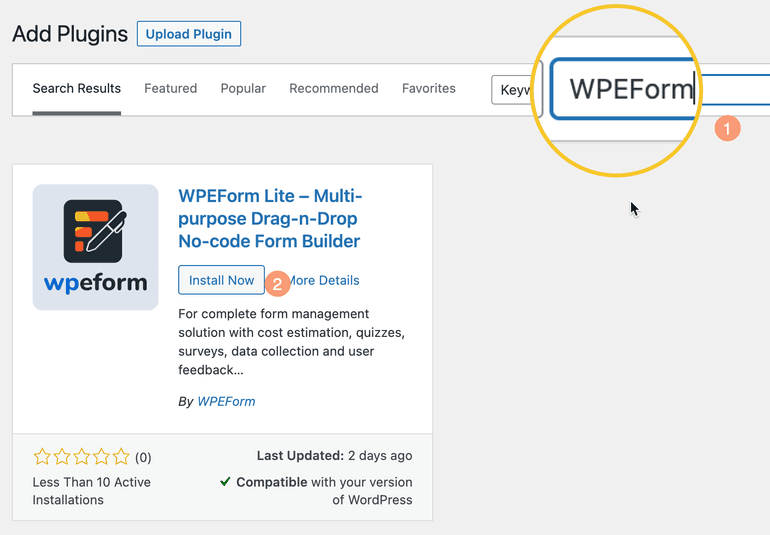 2
Search for WPEForm Form Builder. This should show up WPEForm Lite in the list. Click on the Install button.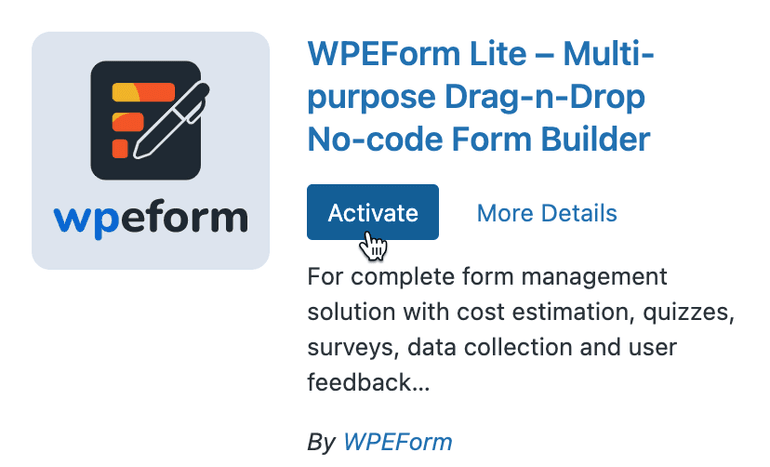 3
Now click on the Activate button. This should take you to the Plugin main page. Here you can either Opt in to our activation, or simply Skip.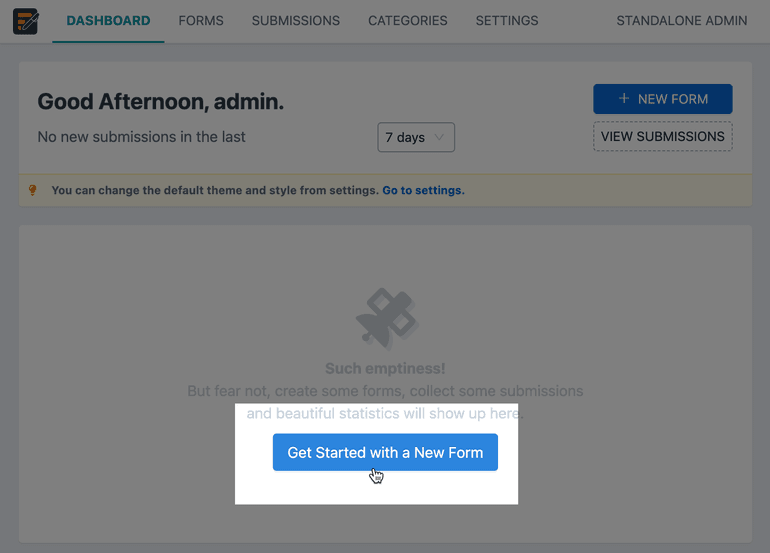 4
Finally from the dashboard, click on the Get Started with a New Form button to create your first form.
Kindly see the next chapter to learn how to create your first form.
Install WPEForm from the zip
You can go to our plugins page on WordPress.org and download the zip file from there.
Next from your WordPress admin, click on the Upload Plugin button and select the zip file.
Install the Premium version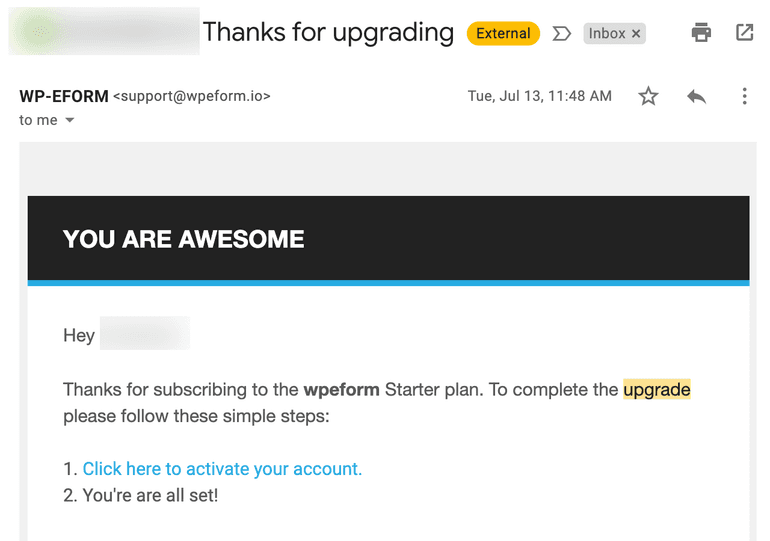 If you have purchased WPEForm from our website, you should have gotten an email with the download and install instruction.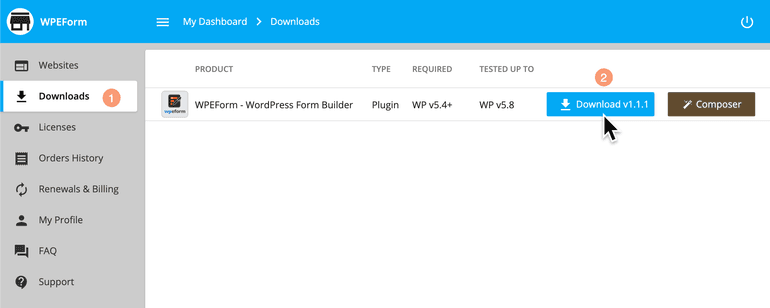 You can also head to our Accounts page to retrieve your license key and downloadable zip.